Hostetler Public Relations firm works as an extension of each client's internal team by planning, working and reaching goals together. Indianapolis public relations firm clients include Fortune 500s, mid-level business leaders and owners along with non-profit organizations. Here are examples of public relations firm clients and the work we have completed on their behalf.
The Villages of Indiana
WHO: The Villages of Indiana, a non-profit, champions every child's right to a safe, permanent and nurturing home. The organization is Indiana's largest child and family services agency serving more than 1,400 children and families each day. Services and agencies include foster care, adoption, healthy families and more.
PARTNERSHIP: Hostetler Public Relations supports the agency's public relations requirements, including statewide media relations, email newsletters and social media.
Cargo Services Inc.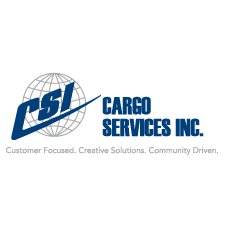 WHO: Cargo Services is an Indianapolis-based freight forwarding (import/export) company that serves business-to-business clients throughout the United States transporting freight globally. The company is one of the top freight forwarders in the state and is independently owned and operated.
PARTNERSHIP: Hostetler Public Relations acts as an extension of the Cargo Services team planning, managing and overseeing all marketing/communications. Beginning in 2011, Hostetler PR worked with the owners to develop the company message, create a new website and manage the company's community relations program Books for Youth. Services include internal communications, media relations, social media, enewsletter writing/distribution, website management, trade show support, project management video production and more.
Howald Heating, Air Conditioning and Plumbing
WHO: Howald Heating, Air Conditioning and Plumbing is owned and operated by Larry Howald. Larry and his family have been in the business since the 1960s. They founded Broad Ripple Heating and Air Conditioning. Larry sold the business and years later decided to start his business again from the ground up. Hostetler Public Relations worked with Larry and family to created the brand, client communications system, social media, advertising, website, brochures and more.
PARTNERSHIP: Hostetler Public Relations and our partners work as an extension of the Howald team creating a strategic public relations and communications plan and managing its execution which includes project management, website management, pay per click, search engine optimization, email newsletters, print ads, remarketing campaigns and more.
zWORKS
WHO: zWORKS is Zionsville's co-working space. The non-profit is a membership organization that includes a variety of business owners from start ups to tenured business owners along with professionals who have at-home work space.
PARTNERSHIP: Hostetler Public Relations provides counsel and execution for media relations. Most recently, zWORKS expanded to additional space to provide more meeting rooms and offices for members. Media relations work yielded several articles in Indianapolis publications to create awareness about the space and attract more members.